Neelum Valley is the blue gem of Pakistan. Neelum Valley is the most beautiful valley of Azad Kashmir. Neelum Valley is known as the "Paradise of Kashmir". It is a heaven for nature lovers. Neelum Valley is blessed with beautiful brooks, lush green meadows, green leaf forests, and alluring rivers.
Neelum Valley is an ideal place for mountain tourism. Neelum Valley is like a heaven in the hills. Sometimes people said, "If you truly love nature, you will find beauty everywhere". Neelum Valley is like the piece of heaven on earth. Neelum Valley is not a place to visit but you will feel relax and calm your soul and mind. 
This Valley attracts tourists from all over the world due to its beauty. Neelum Valley is also famous for local fruits like apricot, walnut, apples, plum and much more. They are very sweet in taste. Handicrafts of Neelum valley like Carpet, Numda, and Gubba are very famous. In Neelum Valley there are many resorts, guest houses, hotels are for tourists.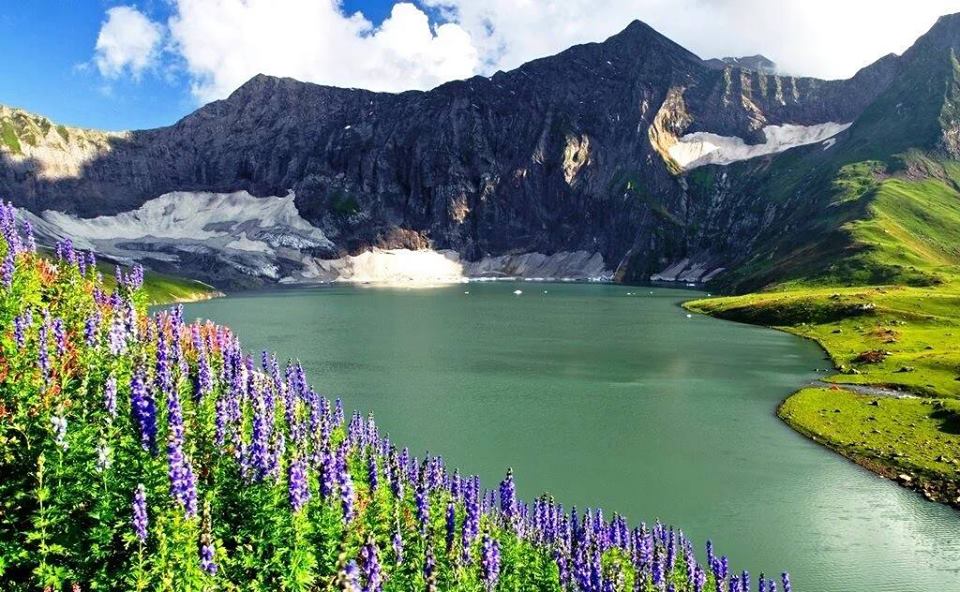 Dhani Noseri Waterfall
Dhani Noseri Waterfall is also known as Dhani waterfall. It is a beautiful waterfall. The best time to visit Dhani Noseri waterfall is March to June. Dhani Waterfall is the famous and highest waterfall in Neelum Valley. You feel soothe and calm when you look up the Dhani Noseri waterfall and loss in his noise.
The water of Dhani waterfall is very crystal clear and clean. Through a car, you can reach to Dhani waterfall from Islamabad in 5 hours. The distance of Dhani waterfall from Islamabad is 240 km. There is no better place to find peace by simply sitting at Dhani waterfall and enjoy the scenic beauty.
Thousands of tourists every year visit Neelum valley and explore the beauty of this valley.  The falling water of the waterfall creates a cool murk on the ground foot of the waterfall presenting a refreshing feel to the tourists. 
Keran Neelum Valley
Keran is a small village in Neelum Valley. Keran is located at the right side of Neelum River. Keran is a lush green village. Keran resort is very popular in Keran village of Neelum valley. Tourists can enjoy horse riding, hiking, and barbecue in Keran resort. Keran resort is one of the exquisite hotels of Neelum valley.
Tourists can enjoy camping in Keran. Keran is a salubrious place from an environmental point of view. The wooden cottages in the valley, children playing on the riverside and the women working in the fields look like the conceptualization of the storybook. Keran major attraction is India is visible to the opposite side of the river.
The best time to visit Keran Neelum valley is between April and October. Scenic views, rich abundant green trees, rocky mountains, small water stream, and wooden cottages attract tourists.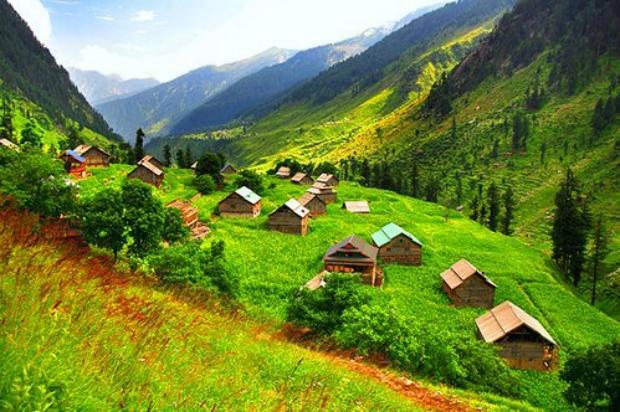 Ratti Gali Lake
Ratti Gali Lake is a glacial lake in Neelum valley. This Lake is like a small heaven on earth. Ratti Gali Lake is the latest addition to the beautiful lakes of Pakistan. Dowarian is a small town in Neelum valley. From Dowarian you can easily reach to the Ratti Gali Lake.
There are many guest houses and hotels at Dowarian. Local people called this lake "Dowarian Lake". The best time to visit Lake is between May and August. Ratti Gali Lake is famous for its base camp. You can enjoy camping in Ratti Gali. The glacial lake is located at approximately 12000 feet in Neelum Valley.
Lake is surrounded by green grazing mountains, flora plants, red and pinkish flowers. The water of the lake is cold and you feel so calm and restful.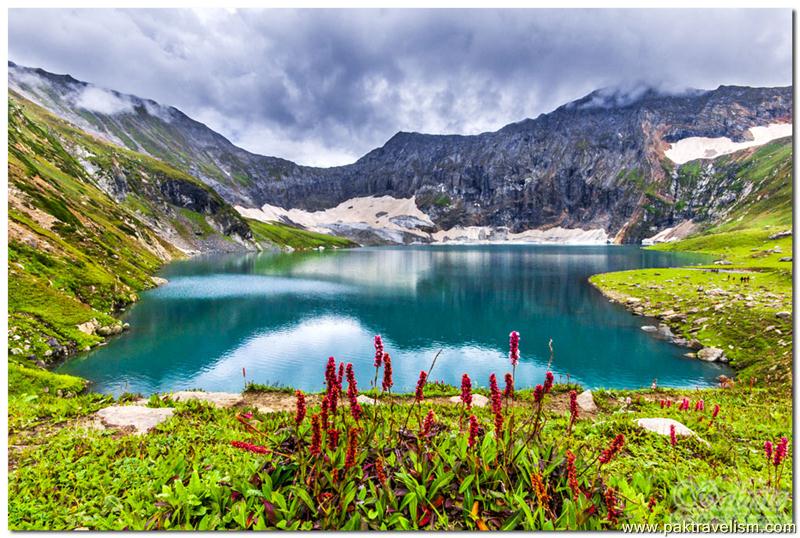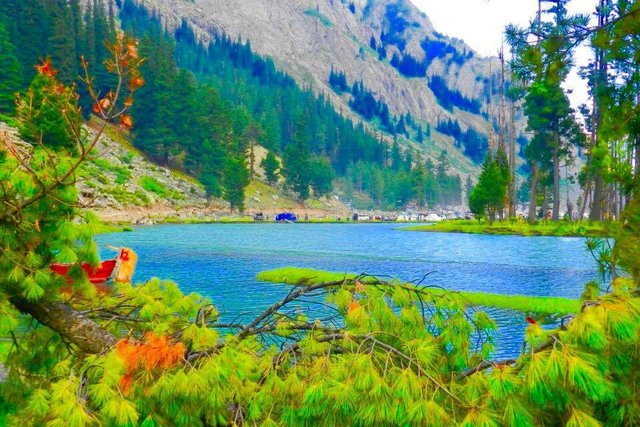 Sharda Neelum Valley
Sharda Neelum Valley is located at a distance of 30 km from Dowarian village. Sharda is a very captivating and attractive place for tourists. In Sharda, many old ruins are still present. Sharda is a good place for researchers and archaeology who are interested in history. Many guesthouses are in Sharda Neelum Valley for tourists.
A beautiful bridge in Sharda is known as "Sharda Bridge". Sharda Bazar has many shops for tourists and travelers. There are many hotels and resorts in Sharda Neelum Valley like Shangrila Sharda Resort, Kashmir Lodges Sharda, Pak River Guest House Sharda, and Waadi Resort Sharda Neelum Valley.
VISIT US
Address: Sarwan Travel & Tour, Malik complex, Blue Area , Islamabad, Pakistan