SAIFUL MALOOK
Saiful Muluk is a mountainous lake located at the northern end of the Kaghan Valley, near the town of Naran in the Saiful Muluk National Park. The lake is a source of the Kunhar river. At an elevation of 3,224 m above sea level, the lake is located above the tree line, and is one of the highest lakes in Pakistan.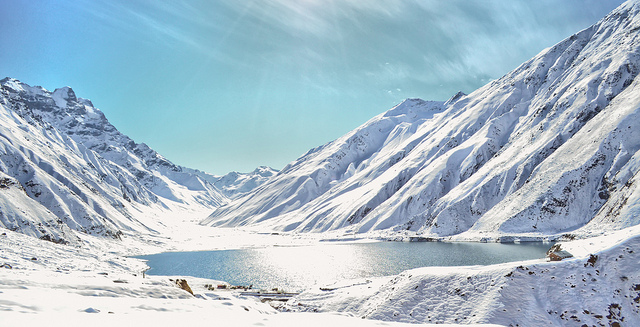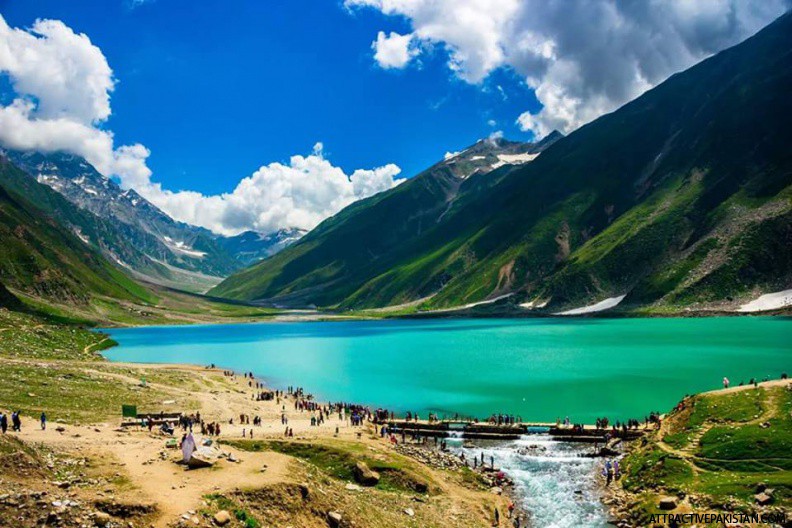 Rawal Lake
Rawal Lake In Pakistan is an artificial reservior that provides the water needs for the cities of Rawalpindi and Islamabad along with some other small streams coming from Margalla Hills have been set to form this artificial lake which covers an area of 8.8 km². Korang river is the outlet stream of Rawal Dam. Rawal Lake is located within an isolated section of the Village Malpur, Bani Gala and Margalla hills park.
Attabad Lake
Attabad Lake is a lake in Gojal Valley,Hunza, Gilgit Baltistan, an administrative region of Pakistan. The lake was created in January 2010 . Attabad Lake has become one of the biggest tourist attractions in Gilgit-Baltistan offering activities like boating, jet skiing, fishing and other recreational activities.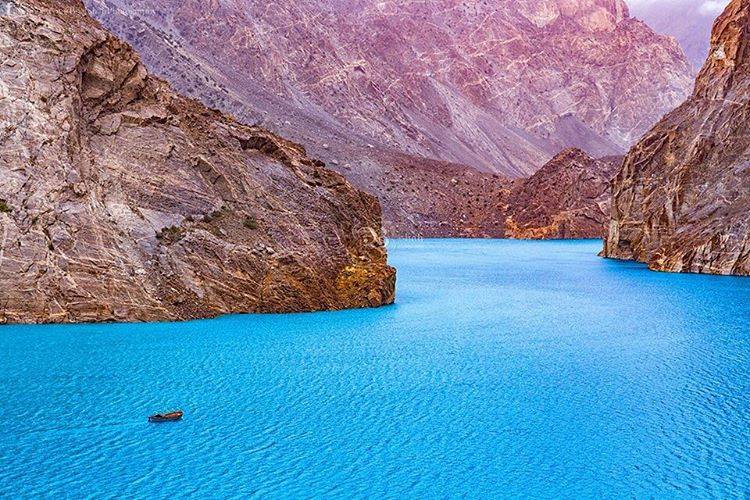 Kachura Lakes
The Kachura Lakes are two lakes in the Skardu of Gilgit baltistan.Upper Kachura Lake and Lower Kachura Lake. The latter is also known as Shangrila Lake and is within a tourist resort named Shangrila Resort outside the town of Skardu. The lakes are in the Karkuram mountain range of the western Himalayas and in the Indus river basin.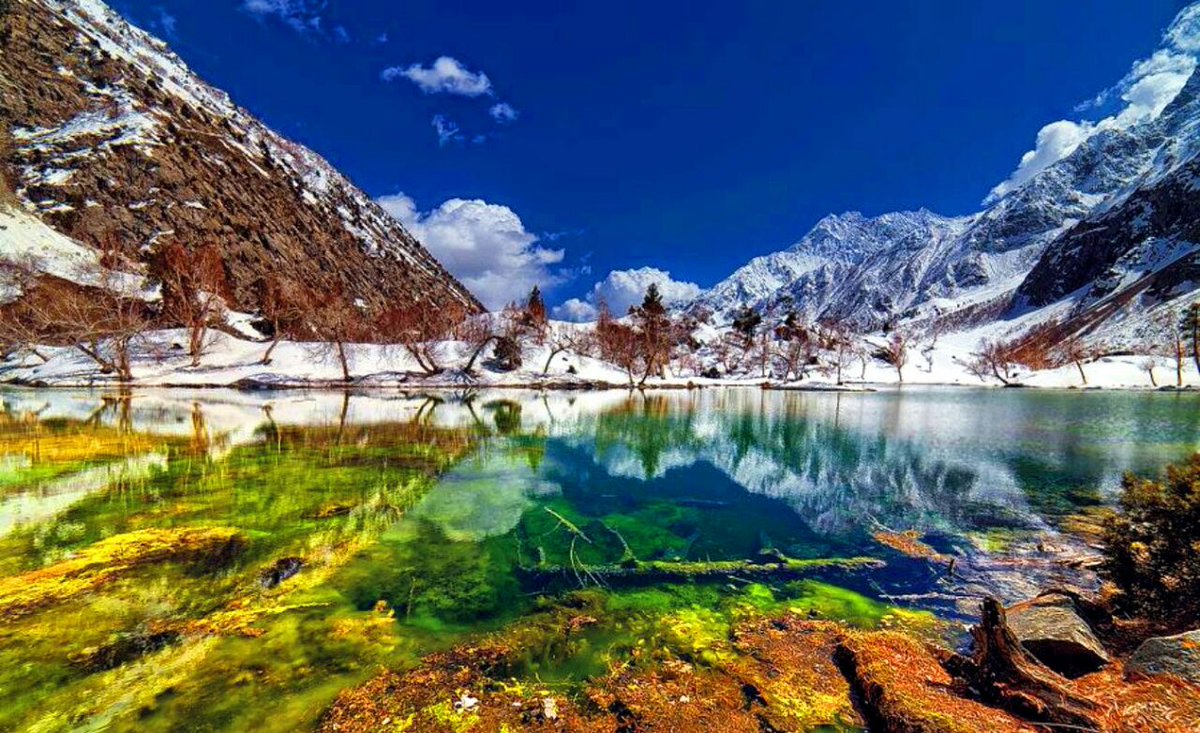 Ratti Gali Lake
Ratti Gali Lake is an alpine Glacial Lake which is located in Neelum Valley, Azad kashmir ,Pakistan. The lake is located at an altitude of 12,130 feet (3,700 m). The lake is fed by the surrounding glacier waters of the mountains.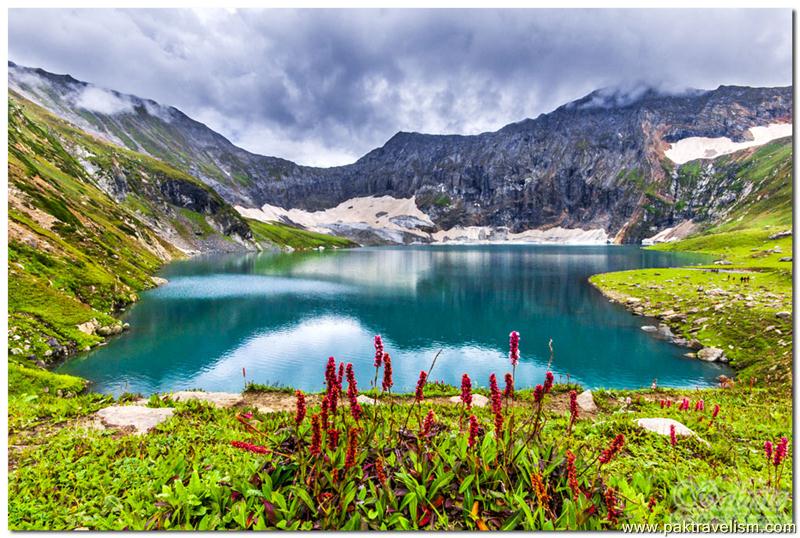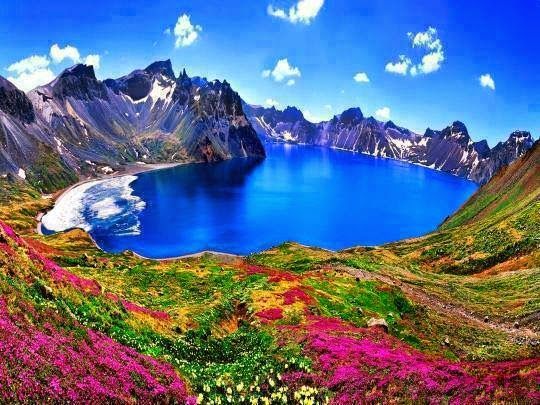 Rush Lake
Rush Lake is a high altitude lake located inNagar valley, Gilgit Baltistan pakistan. Rush is one of the highest Alpine Lake in the world. It is located about 15 km (9 mi) north of Miar peak and Golden Peak, which are in the Nagar Valley. It is the highest lake in Pakistan and 25th highest lake in the world.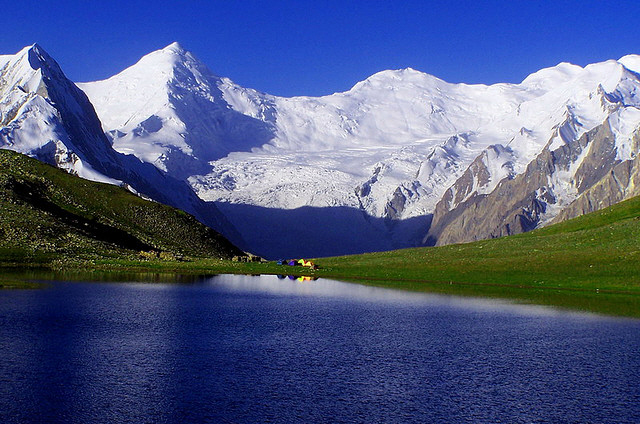 Neelum River
The Neelum Riveror Kishanganga is a river in the Kashmir region of  Pakistan; it starts in the Indian city of Gurais and then merges with the Jhelum river near the Pakistani city of Muzafarabad
VISIT US
Address: Sarwan Travel & Tour, Malik complex, Blue Area , Islamabad, Pakistan