Islamabad
Islamabad is the capital city of Pakistan. It's the most amazing and beautiful city of Pakistan. Islamabad is the second most beautiful capital city in the world. Islamabad looks wonderful in monsoon. It is also renowned for being a peaceful, clean, and calm city. Islamabad is well maintained, well-organized city and is divided into different sectors.
Hiking Trails
In Islamabad, there are many mountainous and adventurous hiking tracks like Trail 1, Trail 2, Trail 3, Trail 4, Trail 5 and Trail 6. Many families visit trail for hiking and there are many hiking groups in Islamabad. Trail 1 is the oldest trail of Islamabad. It is also known as Faisal Mosque Trail.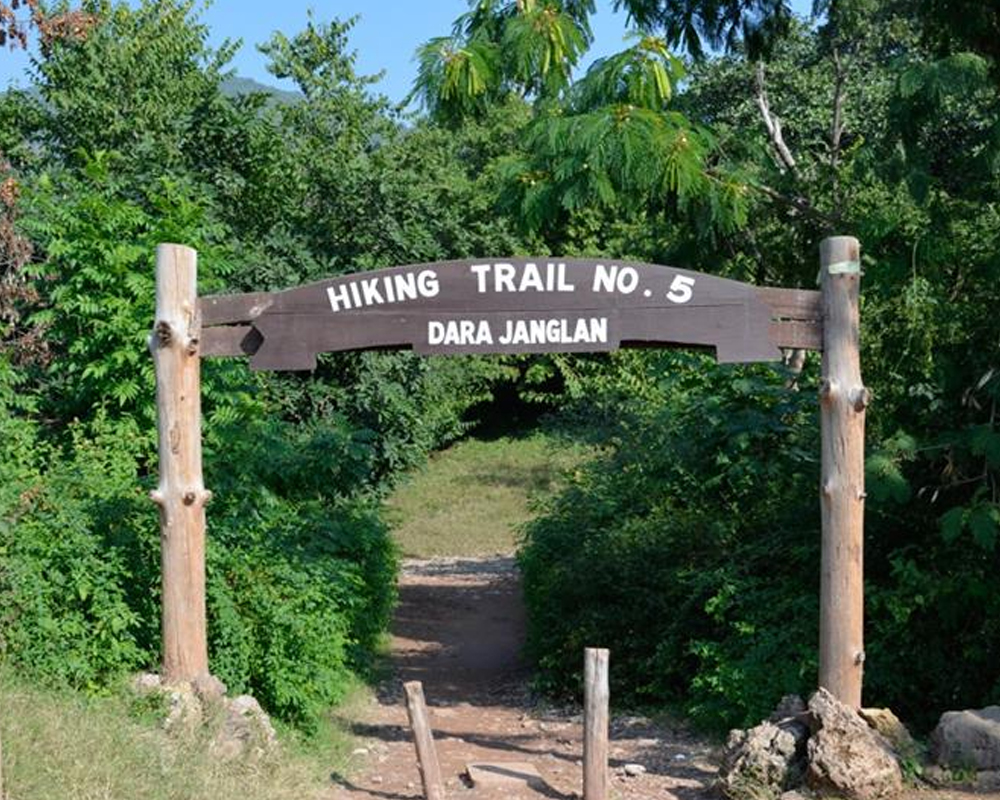 Shah Faisal Mosque
Shah Faisal Mosque is the second largest mosque of Pakistan and the beautiful present to Pakistan from the Saudi King Faisal. Thousands of Muslims offered prayer in Shah Faisal Mosque. The mosque is designed by the Turkish architect Vedat Dalokay.
Saidpur Village
Saidpur village is surrounded by Margalla Hills. Saidpur Village is more than five hundred years old and it is famous for its heritage. Saidpur Village is the main attraction for tourists in Islamabad. Many restaurants, cafes and art galleries are present in Saidpur Village.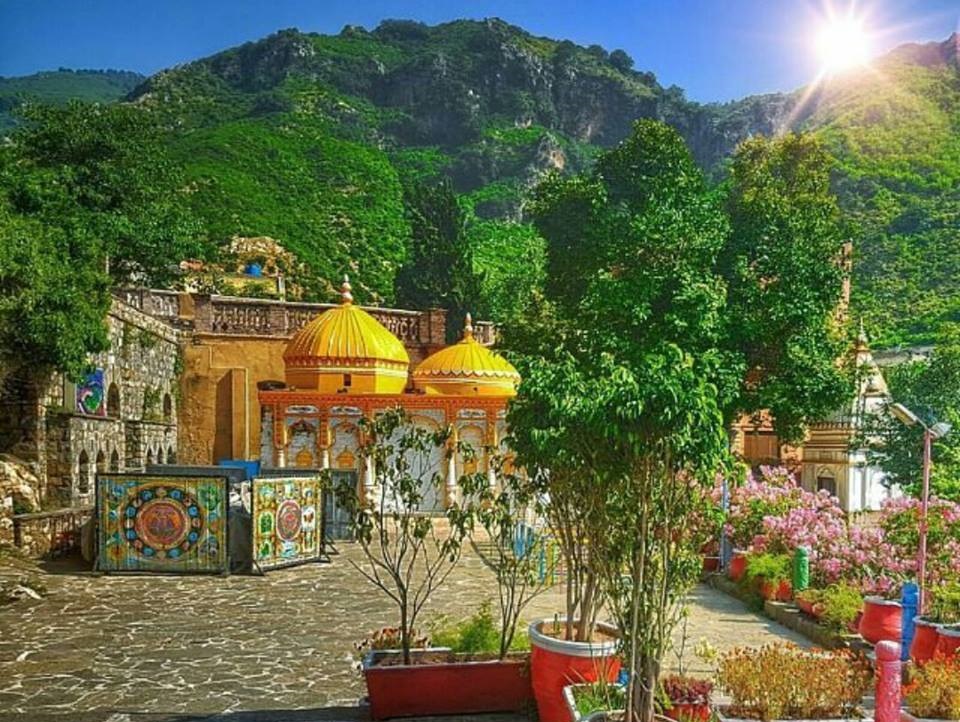 Lake View Park
Lake View Park is the main attraction for families and kids. Families spend quality time here. Visitors enjoy boating, Bar B.Q, rock climbing, car dodging and fishing in Lake View Park. In park Bar B.Q grills are installed at different places.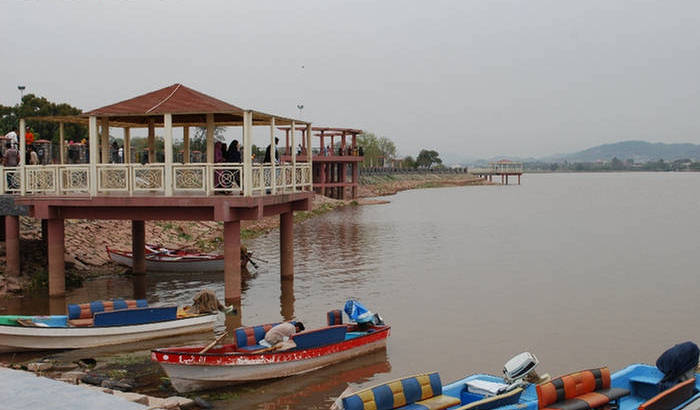 DAMAN E KOH
Daman-e-Koh is a viewing point and hill top garden north of Islamabad and located in the middle of the Margalla Hills. Its name is a conjunction of two Persian words, which together means foot hills. It is about 2400ft from sea level and almost 500ft from the city of Islamabad.
MONAL
At The Monal we take pride in offering an authentic Pakistani cuisine that is as rich and diverse as our legacy. It has been produced by the fusion of indigenous flavors and aromas with culinary bequests from Arabia, Persia and Central Asia, as the many tribes, people and cultures blended over centuries across the valleys and plains of the Indus.
The road to The Monal undulates along the thick verdure of the Margallas as if etched in emeralds. It opens up both to the local and tourist a panorama of Allah's glory. The Faisal Mosque and the white rise of the Constitutional Avenue melt away picturesquely into the bucolic horizons of the Punjab and the Frontier.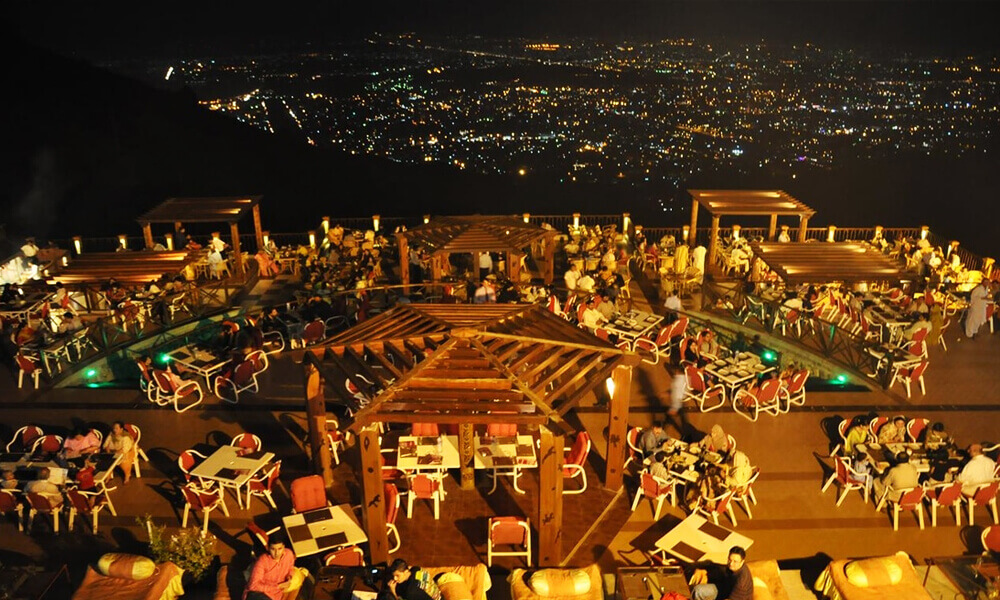 VISIT US
Address: Sarwan Travel & Tour, Malik complex, Blue Area , Islamabad, Pakistan