Hunza Valley is one of the most popular destinations in Pakistan among tourists, photographers, and painters. Hunza Valley offers extremely different panorama in different seasons. Summer is green and spring is white while in autumn, the whole valley turns into red, yellow and orange
Ganish Village
Ganish

 
is the oldest beautiful village in Hunza. It is a1000-year-old village and has won the Unesco Asia Pacific Award. Ganish village is very clean. Women of Ganish are weaving at their home. The village has four mosques. Ganish Village is famous for historical buildings.
Attabad
Attabad Lake

 
or 
Attabad Jheel

 
is located in the Gojal Valley of Hunza. Attabad Lake is formed in January 2010.Attabad Lake is 300 feet deep and 16 km long. Attabad Lake was formed after the immense landslide in Hunza.The distance of Attabad Lake from Hunza valley is 20 km. The view of Attabad Lake is amazing. There is a water ambulance in Attabad Lake.
Altit Fort
Altit Fort is an old historic fort at Altit town in the Hunza Valley. Altit Fort is 900 years ago old fort. Altit Fort was built by the Mirs of Hunza. Altit Fort is also known as "Shikari Tower". There are many hotels near Altit Fort for tourists.
Many historical things are placed in Altit Fort. A famous bakery "Cafe de Hunza" is located near Altit Fort. They serve homemade cakes and coffee at reasonable prices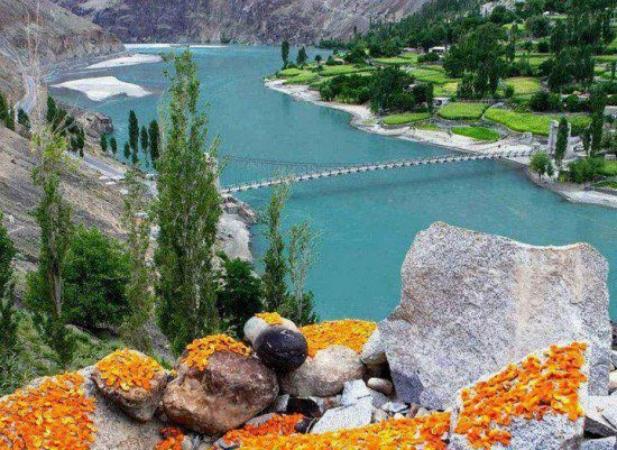 Baltit Fort
Baltit Fort is the famous fort of Hunza Valley. It is the most ancient place of Pakistan. Baltit Fort was constructed by Balti artisans. On rainy days and winters, the fort was covered with clouds and looks ravishing. For centuries, Baltit Fort remained home of the royal family of Hunza.
VISIT US
Address: Sarwan Travel & Tour, Malik complex, Blue Area , Islamabad, Pakistan