Abbottabad is a part of Hazara region in Khyber Pakhtunkhwa and the capital of Abbottabad district. Abbottabad city is also known as "The City of Pines" because there are many pine trees in Abbottabad. It is 135 km from the capital of Pakistan Islamabad and located in the Orash Valley.
Abbottabad has balmy weather all year.Abbottabad is also famous for several educational institutions like Army Burn Hall College, Abbottabad Public School (APS), First Frontier School and College (FFNS) and many Medical colleges like Ayub Medical College. Army training institute "Pakistan Military Academy" is also located in Kakul near Abbottabad.
The JumpStart Pakistan has also held Shepherd's Pie in Abbottabad in 2018.The language that is spoken by people of Abbottabad is "Hindko". Other languages like Urdu, Pashto,and Punjabi etc are also spoken in Abbottabad. Nawan Shehr is a town in Abbottabad which had a bazaar famous for its chapli kebab.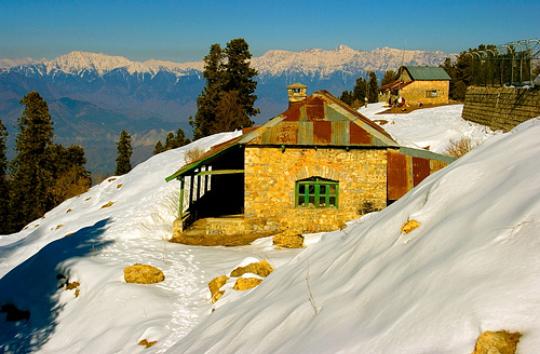 Shimla Peak
Shimla Peak or Shimla Hill is the famous picnic spot for tourists. It is also known as "Shimla Pahari". It is surrounded by lush green pine trees. In November and January, the weather is chilly and wintry many families and tourists come in this month. You can enjoy the scenic view of Shimla Peak with a cup of tea and coffee.
There are many mountainous and adventurous hiking tracks in Shimla peak. Many 3 and 4 star hotels located near Shimla Peak. These hotels are not very expensive. The distance of Shimla Peak from Abbottabad is 10 km.
Shimla Hill Park is located near Shimla Hills. Shimla Hill Park is a beautiful park for kids and families where people come in the evening and kids enjoyed different rides.Small cafes and restaurants are located near Shimla Hill Park where tourists enjoy tea and snacks.
Miranjani Top
Miranjani Top is the highest mountain in Abbottabad. It takes 4 hours to reach on top of Nathia Gali. The Miranjani top is an amazing attraction for hikers. The view of Miranjani Top is magnificent.Miranjani Top is surrounded by walnut, maple, oak, shrubsand pine trees. 
The view of Miranjani top is awe-inspiring.Miranjani is ranked at ninth highest mountain in the world. Through a car, you can reach to Miranjani from Islamabad in 3 hours. The distance of Miranjani from Islamabad is 90.2 km.
Hiking and trekking to Miranjani gives an amazing view of scenic beauty. In snowfall, the Miranjani looks enchanting. The weather is extremely cold of Miranjani. The distance of Miranjani from Abbottabad is 1 hour 48 minutes.
Thandiani
Thandiani is a chilly hill station that is located in Abbottabad. In local language Thandiani means "very cold".Thandiani is an amazing place for nature lovers. There are many restaurants, hotels, resorts and tea stalls in Thandiani for tourists. The Government of Pakistan has taken an initiative for the construction of roads in Thandiani and now the roads are in good condition.
There are several hiking tracks near Thandiani.Thandiani is a famous tourist spot. Thandiani is located at 37.5 kilometers from Abbottabad. Through a car, you can reach to Thandiani from Islamabad in 3 hours.
The distance of Thandiani from Islamabad is 147.7 km. In summers Thandiani looks lush green and in winters Thandiani covered with snow.In both seasons Thandiani attracts tourist and looks ravishing. 
.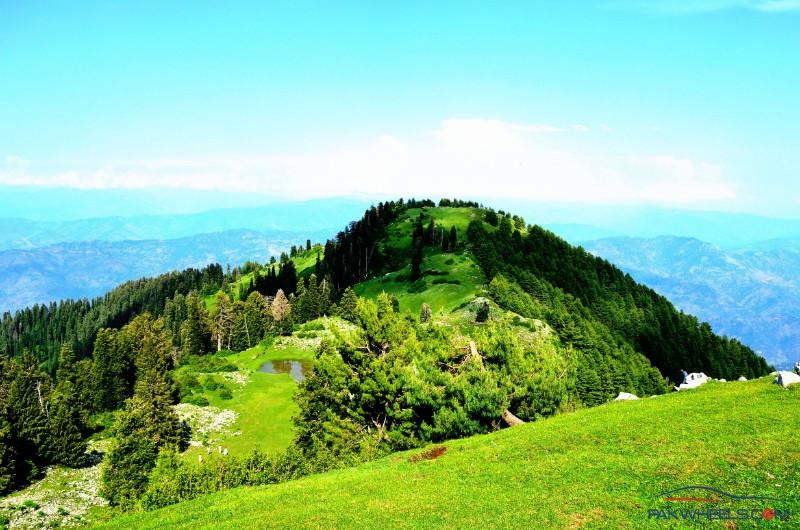 Mushkpuri Top
Mushkpuri Top is the second highest mountain of Abbottabad. It is full of greenery. Mushkpuri Top looks marvelous in snow season. Hiking in Mushkpuri can be done in summers and winters. Many hikers love this place. Mushkpuri is so beautiful and full of greenery. It's a heavenly place for hikers and travelers to explore the natural beauty.
Trek to Mushkpuri top starts from Dungagali.From Mushkpuri Top the view of Kashmir can be seen. A water pond is located in Mushkpuri Top which gives the beautiful reflection of trees and the sky.
Through a car, you can reach to Mushkpuri from Islamabad in 5 hours 30 minutes. The distance of Mushkpuri from Islamabad is 280 km. Mushkpuri looks heavenly with lush green trees.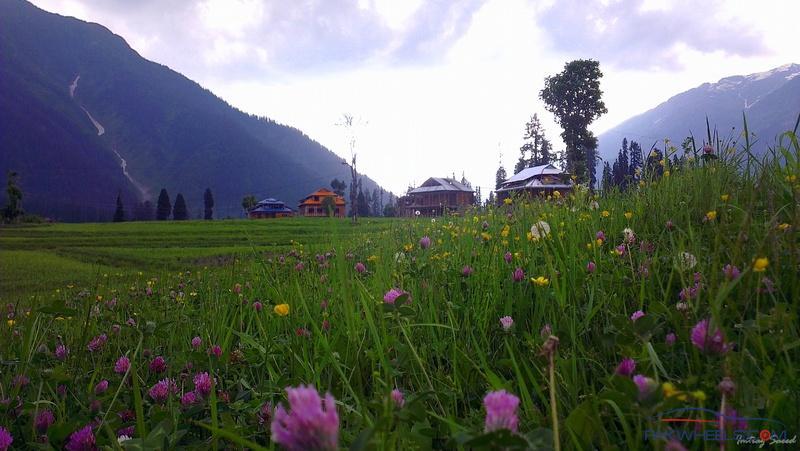 VISIT US
Address: Sarwan Travel & Tour, Malik complex, Blue Area , Islamabad, Pakistan